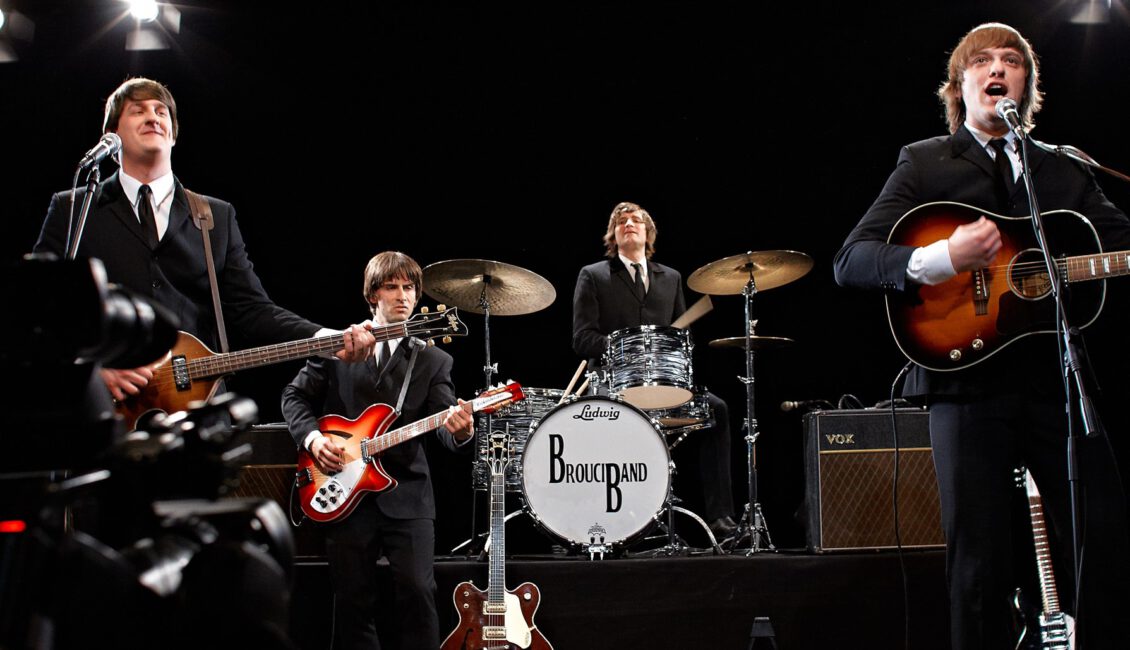 Konzert im Hof – Freiluftkonzert
The Beatles Revival – BROUCI BAND – absolute Spitze unter den Revival-Bands! Die Gruppe kann sich mehr als 1200 gespielter Konzerte in ganz Europa rühmen. Die "Brouci Band" spielt die Songs mit vollkommener Präzision. Die Musikproduktion ist mit einer authentischen Show verbunden, in der die Musiker eine originale und zeitgenössische Ausrüstung benutzen. Mehrmalige Wechsel der Beatles-Kostüme verstärken das Konzerterlebnis.
Die Band hat viel erreicht. Zu den bedeutendsten Erfolgen gehört der Auftritt in der berühmten Country Hall in London, im Spanischen Saal auf der Prager Burg mit dem tschechischen Präsidenten im Publikum (der dazu getanzt hat!) oder eine Auszeichnung für die beste Gruppe bei einem internationalen Festival der Revival-Bands.
BROUCI BAND – The Beatles Revival sind auch in vielen Fernsehshows aufgetreten und waren Vorgruppe der legendären URIAH HEEP oder der tschechischen Legende Karel Gott. Außerdem ist die Gruppe während der Feier zum diamantenen Thronjubiläum der Königin Elizabeth II in der britischen Botschaft in Prag aufgetreten.
Kartenvorverkauf:
Im Getränkefachmarkt Hörl in Baar-Ebenhausen (ab 19.12.2022) oder online unter www.faire-tickets.de oder per Mail an sebastian.schrott@kultur10.de
Eintritt:
22 EUR (Vorverkauf), 27 EUR (Abendkasse)
Beginn:
20.00 Uhr (Einlass: 18.00 Uhr)